We Create Extraordinary Places
Specializing in the responsible transformation of walkable, urban places, Jair Lynch Real Estate Partners combines social responsibility with sound economic development to create sustainable, extraordinary neighborhoods that connect to the soul of a place.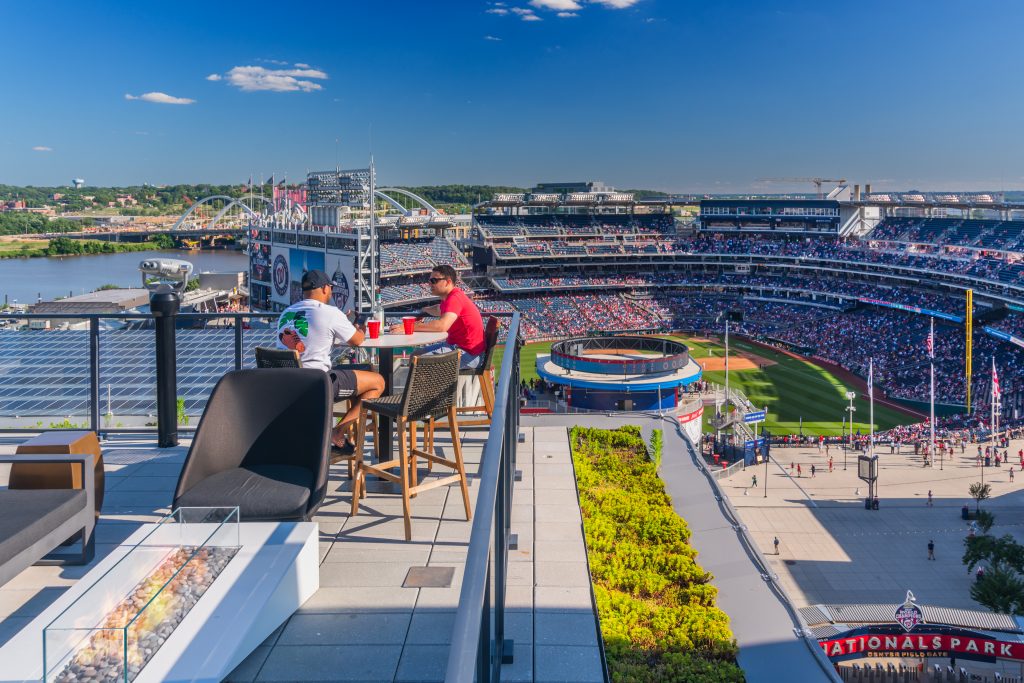 Our Impact
Sustainability
Committed to sustainable real estate development
Jair Lynch is dedicated to building vibrant, sustainable communities that integrate with their surrounding ecosystems in environmentally responsible ways. Our development projects often achieve LEED Silver® or above, or Earthcraft ratings by incorporating innovative sustainability practices.
Placemaking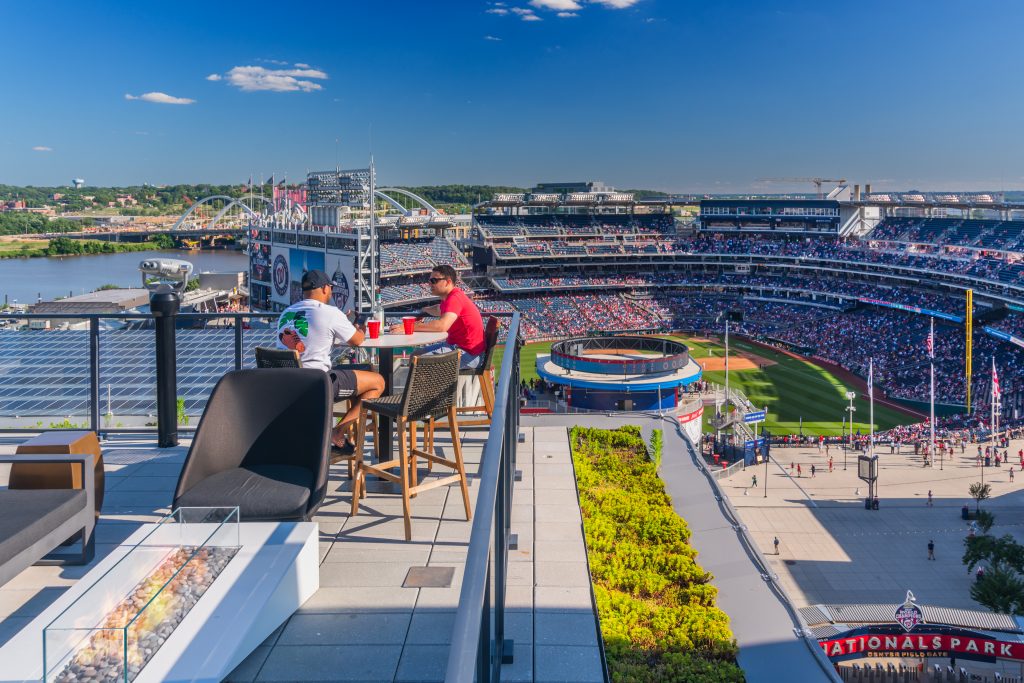 Connecting to the soul of a place
Our passion for creating extraordinary places shines throughout every project we embark on. We are stewards of our communities, our residents, and our customers. Learn more about our approach to placemaking.
Housing For All
Addressing Housing Inequality
Jair Lynch's attainable housing strategy aims to increase and preserve affordable and workforce housing for families and individuals earning between 30% – 120% Area Median Income ("AMI"). To date, we have invested over $1.3 billion toward this goal.
Our Portfolio
Our Portfolio, Your Neighborhoods
01
The Kelvin
Located directly across the entrance to Nationals Park, The Kelvin is a 312-unit mixed-use project designed to keep the neighborhood active around the clock, not just on game night. Inclusive of nearly 60,000 square feet of retail, The Kelvin is home to restaurants and 'eatertainment' retailers including Swinger's Crazy Golf Club, Chicken and Whiskey, Kilwins, Tap 99, Silver Diner, and more.
02
Entwine
Located in the heart of historic Takoma, Entwine is a contemporary 129-unit affordable senior community offering studio, one- and two-bedroom apartments with modern finishes, clean lines, tall ceilings, and abundant natural light. With adjacent shopping and dining options, Entwine boasts a prime location just minutes from the Takoma Metro Station and Rock Creek Park.
03
Martin Luther King, Jr. Memorial Library
Jair Lynch recently completed the Martin Luther King Jr. Memorial Library for the DC Public Library System. To complete this 450,000 SF historic renovation, Jair Lynch awarded 80% of the project's prime contracts and 53% of second- and third-tier contracts to Certified Business Enterprises.
"We are a company with the heart of an entrepreneur and the discipline of a seasoned real estate investor."

Jair K. Lynch, President & CEO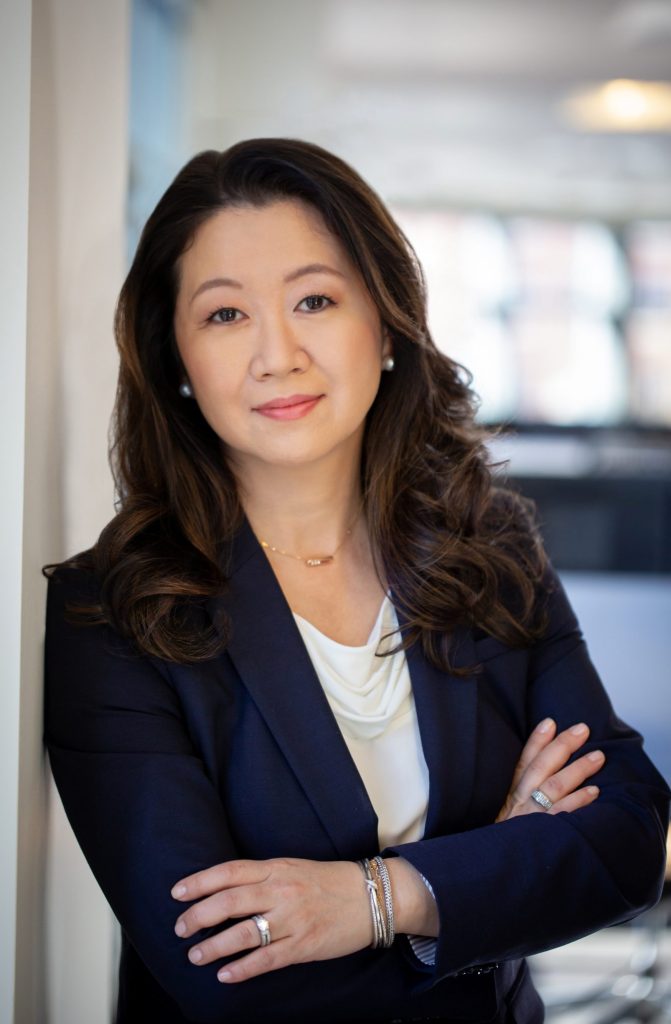 "We are driven to ensure all of our projects serve as a catalyst for positive change."

Ruth U. Hoang, Senior Vice President of Development
"We strive to deliver schools, libraries, recreation centers, and healthcare facilities to build great neighborhoods."

James D. Fennelly, Senior Vice President of Development
"We believe in a business model that has multiple bottom lines for our investors and for the communities we serve."

Phuc D. Tran, Director of Investments
"Our team is always committed to creating long-lasting, sustainable value catered to both the customer and the neighborhoods in which we operate."

Kaleena F. Lee, Senior Development Manager
In The News
Extraordinary Things Happen Here
Elevated Prices, Labor Shortages Aren't Going Away. Now Construction Needs to Adjust Necessity is the mother of invention, the saying goes. There are few sectors in the U.S. economy that…

Greg Ward is on a mission to promote sustainability — one development at a time. The director of development for Jair Lynch Real Estate Partners and LEED-accredited professional has experience that spans the entire development cycle, and his resume runs the gamut from new construction to full-gut renovations.

Jair Lynch's property Entwine, in collaboration with architect KTGY, has been recognized at the 60th Annual Gold Nugget Awards as the Best Affordable 55+ Housing Community. This accolade highlights Jair Lynch's commitment to creating inclusive and exceptional living spaces while catering to the unique needs of the 55+ community.